Melanesia:
Melanesia is in the South Pacific and is made up of hundreds of islands, with nine islands being the most populated.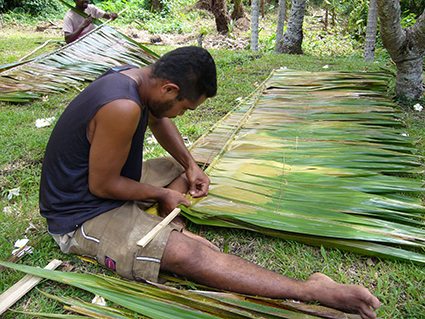 Whilst Melanesia is developing in terms of education, infrastructure, and communications most of the islanders still rely on a subsistence lifestyle. Honiara, the capital, has a population of one thousand and is reached via a four-hour flight from Brisbane or Auckland.
What we do:
Over the last 20+ years the link between Chester Diocese and the Solomon Islands has grown from strength to strength, with regular visits and many lifelong relationships having been developed. Our link is and always has been based on partnership and mutual sharing of the Gospel.
Our link with Melanesia is special because it is built on a firm foundation of Christian friendship and partnership. Our intention is that, whilst we seek to support in many ways - including financial - our links are firmly based on sharing our love of God and the work of His kingdom. In the Diocese of Chester, lives have been enriched by our growing understanding of the Melanesian's non-materialistic and monastic approach
to life. We are keen to share this vision with parishes across the diocese and can send someone to your church to take part in a service or do an informal presentation.
Individual schools have formed successful links and we would be delighted to help you establish your own link, either through your parish church or your school, and also through your Mother's Union.
How to get involved
There are various ways of serving our Brothers and Sisters in Melanesia. As part of PWM (Partners in World) the Diocesan Link supports practical projects such as rebuilding chapels, helping to provide clean water and sanitation as well as working together to create prayer material for individual and parish use. There is an opportunity for curates to go out as part of a programme to continue and progress this active link and we continually seek to listen and respond
to the needs of our Brothers and Sisters in all four religious orders
Missions
In 2013 Chester Diocese supported the Simply Living Mission which brought to the UK the four religious orders, the
Brotherhood of Melanesia; the Sisters of Melanesia; the Franciscans and the Sisters of the Church. Many lives were
touched as life-long friendships were formed.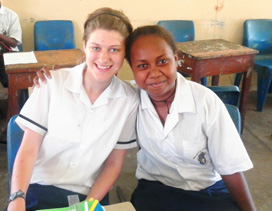 Visitors to Foxhil Conference
Centre during an Open Day
Brothers performing The
Prodigal Son at Foxhill
Key Dates
Every year Companions and friends meet to commemorate key people and dates, including Bishop Patteson Day (the first Bishop of Melanesia) and Ini Kopuria Day, when a Holy Communion is held to celebrate the founder of the Melanesian Brotherhood. Celebrations may take the form of a pilgrimage.