Yes, it is a 'Thing', not a work in progress title, but an ecumenical event in Preston on 07 May 2022, for all those involved in ministry with children and young people in their local church.
Come and be inspired and pick up new ideas and resources. The event will bring together youth and children's ministers from across the North West and from different Christian denominations, including United Reformed, Methodist, Catholic, and Church of England churches. The 'Thing' will help children, youth leaders, volunteers, and clergy to think about how youth are included in ministry as we emerge from the pandemic.
The keynote speaker for the day is Lucy Moore, a secondary school teacher by training who in 2004 began Messy Church. Originally a Fresh Expression in a church near Portsmouth, Messy Church now has more than 3,500 settings in over 30 countries. In November 2021, Lucy was appointed as the Church of England's first Head of its new Growing Faith Foundation. The new Foundation will be a strategic lead across the Church of England to grow a younger Church and increase engagement with children and families in different settings.
The event takes place in Preston on 07 May 2022 and includes workshops on starting youth work from scratch, growing faith in toddler groups, and creative ideas for children and youth ministry.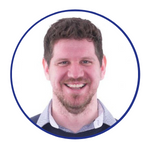 Jonathan Masters, Youth, Children and Families Missioner in the Diocese of Chester says: "I encourage children, youth and family leaders, volunteers and clergy to attend this engaging and informative event. Lucy Moore is an inspirational person with a great vision and drive for the future of the Church and hearing her speak in person here in the North West is an opportunity not to be missed."