Further deanery meeting dates have been set for parishes wanting to find out more about Everyday Faith.
Up to five people from every parish will be able to attend one of the deanery evenings.
The first took place on 17 March for parishes in the deaneries of Great Budworth and Middlewich with further dates announced for parishes in other deaneries.
17 March: Great Budworth and Middlewich - Watch a short review
26 April: Chester and Malpas REGISTRATION OPEN
07 July: Birkenhead, Wallasey and Wirral North REGISTRATION OPEN
18 July: Chadkirk, Stockport and Mottram REGISTRATION OPEN
06 September: Bowdon and Knutsford
14 September: Nantwich and Congleton REGISTRATION OPEN
06 October: Frodsham and Wirral South
17 October: Cheadle and Macclesfield
A diocesan working group chaired by the Archdeacon of Chester, Mike Gilbertson, has been working with a number of pilot parishes to research and better understand the context of our diocese. A research report, published in 2020, outlined the journey pilot parishes were taking to embed a culture of everyday faith in their communities. The deanery meetings will be an opportunity for the group to build on this research and share it with the wider diocese, as well as offer practical advice and support to enable local churches to recognise and resource everyday faith in their communities.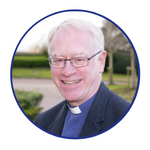 Archdeacon Mike says: "Christians are called to follow Jesus each day, wherever we are – in our homes, workplaces and neighbourhoods, as well as in church. The work we've done with parishes across the diocese has shown that where people feel recognised and resourced, a culture of everyday faith can take hold. I hope the deanery meetings will be an opportunity for learning and encouragement."
What is Everyday Faith?
Everyday Faith is a project about where and how we encounter God as we go about our lives. It poses simple but challenging questions to all Christians: Where is God during our daily lives? How do we find God in the fullness of everyday life?
What's happened so far?
In the Diocese of Chester, a working group has been conducting research and working with a group of pilot parishes. A report, published in early 2020, highlighted what they had learned together. Since then the group has held online webinars exploring different themes of their work, and they have also led online courses including Fruitfulness on the Frontline, and Talking Jesus.
Resources
The Church of England has published a range of materials aimed at resourcing individuals and churches to live out their faith every day.