Why carry out routine maintenance?
Caring for church buildings is important because it: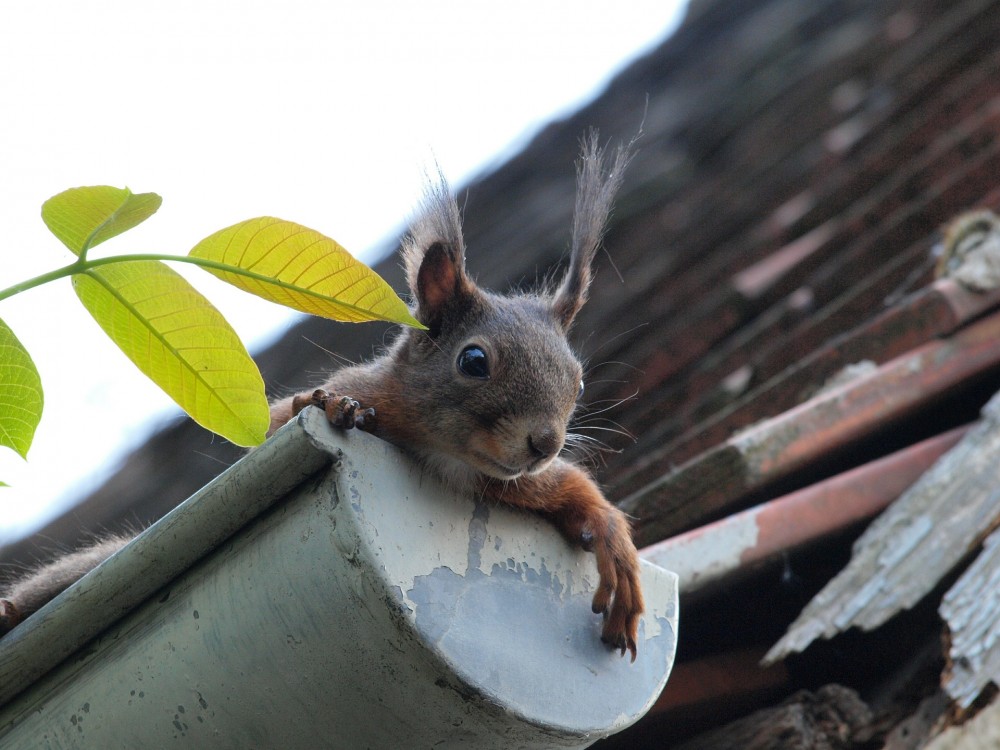 Keeps people safe. Our buildings need regular maintenance work to ensure they are a safe space for those who enter through the doors and for passers-by.
Our buildings 'speak. They act as a 24/7 witness to a Christian presence in the community. They help set people's expectations about the church and about God himself. What does your building say?
Good stewardship. A relatively small amount spent regularly on such work as clearing gutters and fixing lose tiles can save high cost repairs by preventing, for example, damp issues arising.
Good for security. A building that looks cared for implies it is frequently used. This can deter thieves, for example, lead theft.
A range of resources are available to support churches care for buildings:
How to write a Maintenance Plan - a monthly guide to routine maintenance
NEW: Maintenance Checklists and Plans. The National Churches Trust worked with Historic England and the SPAB to revise their detailed maintenance plan template, now a "checklist". This has now been endorsed by the Church of England, Baptists Together, and Catholic Bishops Conference of England and Wales.
NEW: Church Risk Calendar by Ecclesiastical Insurance (EI). This calendar of risks takes you through risks to check each month of the year.
Further guidance on writing a maintenance plan
Calendar of Care- this annual plan outlines key jobs to complete month by month, produced by the Church of England's Church Buildings Council
Faith in Maintenance Calendar- a printable month by month checklist of key tasks to complete, produced by the Society for the Protection of Ancient Buildings
Maintenance Plan template-

This template enables you to write your own maintenance plan. It is

one of the resources from the Faith in Maintenance initiative by the Society for the Protection of Ancient Buildings.
General guidance
Training on maintenance
A Stitch in Time workshop. As part of the Taylor Review Pilot by Historic England and the Churches Conservation Trust, the training workshop materials have been made available. Look for the subheading 'Workshop Material', then 'A Stitch in Time.'
Sourcing contractors
Below are some suggestions for sourcing contractors, although noting no recommendations can be given by the Diocese on the quality of contractors -
Church records. Look in the church records to see past information, and speak with people about their experience of working with contractors.
Church architect. They have often worked with a range of contractors, so have a wealth of knowledge.
The DAC may have information relevant to your project work, although cannot make recommendations
Accreditation websites for contractors

. These can list contractors; for example:

BSRIA or SSAIB for alarms

NICEIC for electrical installation tests

UKAS-accredited for asbestos surveys

Arboicultural Association for tree surgery.

Accreditation websites for architects

RIBA 'Working with an architect' search

Conservation Register, for conservators. This is a free searchable database for conserving features of the buildings such as stained glass, wall paintings, memorials and so on.
Building Conservation Directory A free national database.
National lists are available at the following websites, although there is no quality-checking on standards, therefore the PCC needs to satisfy themselves of the right appointment; for example, seeking advice from the church architect and/or other churches
Maintenance Booker, by the National Churches Trust - an online booking system for regular maintenance jobs that have contractors listed to obtain quotes. Grants are available for work booked. See feature below.
Rural Dean, and/or churches nearby, ask for advice and hear their experiences.
MaintenanceBooker, by the National Churches Trust
Website - www.maintenancebooker.org.uk

MaintenanceBooker is an online maintenance service for churches. It has been developed by the National Churches Trust. MaintenanceBooker enables churches to request and receive no-obligation quotes for essential maintenance services including: Gutter Clearance and Follow on Repairs, Lightning Protection System Inspections, Tree Surveys and Surgery, Asbestos Management Services, and with further works to follow. Grant- as an incentive to use this new online resource, churches can apply for a 'Preventative Maintenance Micro-Grant', of up to £500 to pay 50% of the cost of a service if booked through MaintenanceBooker. NB: Using this online resource does not negate the need to check, and, as needed, obtain permissions to make any changes to the building, such as replacing rainwater goods. It may also be useful to involve your architect as needed, for example, if there are other parts of the building that may be useful to look at whilst the contractor is at work.
Back to homepage for Buildings for Mission