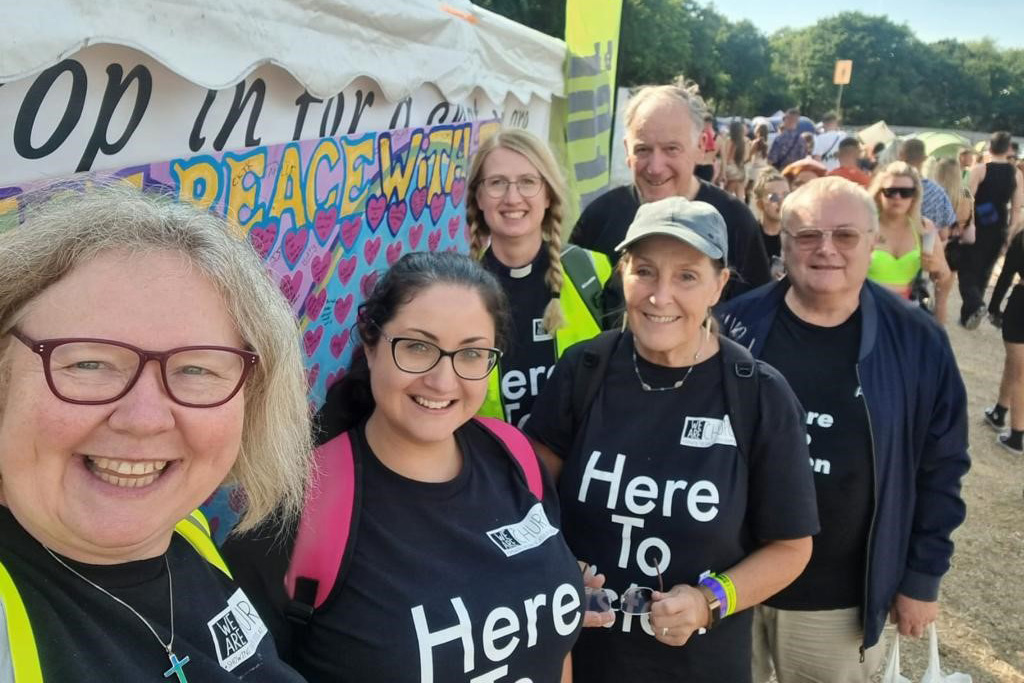 The Revd Jane Proudfoot, Vciar of Grappenhall, is looking for volunteers to be part of an ecumenical team to listen, love, and care for the festival-goers at Creamfields, the biggest dance festival in the UK.
Creamfields is held annually on the fields near Daresbury, Warrington, and attracts lovers of electronic dance music from around the world. Around 70,000 people will descend on the fields near Church House on August Bank Holiday weekend, the 24th - 27th.
The Revd Jane Proudfoot, in partnership with Warrington Youth for Christ, has been working among festival-goers pastorally since 2017. The initiative is supported by both Chester and Liverpool dioceses and donations also come from local churches.
She says: "We've become regarded by the organisers as a wing of their welfare team and are often a first port of call for people who need to talk, have a concern, or need someone to listen", says Jane. "It's an amazing weekend and we see so many people we would never have contact with usually. We believe it's where Jesus would be that weekend and we want to be there with him, reaching out to those who don't expect to encounter Church at a festival, and through water and Jammy Dodgers!"
Volunteers of all ages, from 18 -80, are sought who can listen and show care and compassion to young people, who are sometimes a little worse for wear. Full training is given and there's lots of support from experienced volunteers if this is their first encounter with festival-going.
One volunteer who will be back for the fourth year this year is Linda Buckley, a Reader at St Matthew's Church in Stretton: "We work on shifts with a team leader who has lots of experience, so we don't have to be there for the whole weekend. I love putting up the tents earlier in the week before the festival starts! For me, it's the best weekend of the year because I meet such amazing young people who are so curious about faith and God. We have incredible conversations and I always leave buzzing because I know I've helped someone."
"We don't always hear the end of the story," says Kim Wellens of Youth for Christ, "but knowing that we have shared the love of Jesus and have shown that the Church and Christians to be people who are willing to go to risky places to share that love and care, is enough. We know that they will take the experience that they have had with them back home and that God's Spirit will do the rest."
You can volunteer by following this link to the volunteer's sign-up form. You can also find the Church at Creamfields on Facebook and Instagram.
If you'd like to find out more or make a donation please contact the Revd Jane Proudfoot by emailing revdproudfoot@hotmail.co.uk.