A case study report featuring 14 parishes in the Diocese of Chester that have each redeveloped their church buildings and halls to support their local vision for mission, has been published by Church House.
Each case study tells the story of how church buildings and halls were redeveloped and, importantly, why parishes did this to support their vision and mission. Each case study offers examples of the difference or impact it has made to the local ministry and mission.
The report is aimed at all parishes and PCCs, particularly those who are actively considering how their church building can play a role in local mission. The case study report is offered as a way of developing a "reflective learning culture" in the diocese and the churches featured in the report have been open and willing to share their experiences for the benefit of supporting and encouraging others.
Bishop Mark welcomes the resources
Bishop Mark, in a recorded video, welcomed the case study report saying: "Our buildings are signs of hope, living signs of hope, ever growing and changing, ever diversifying, ever finding ways of serving our communities as we seek to share the extraordinary love of Christ that we have.
"My hope, as you use these resources, is that you will be refreshed, renewed and inspired, that you will have imagination provoked about how we continue to use these great inheritances that we receive from those who have worshiped Christ and God before, that we seek to leave for those who will come, and that we seek to use, most importantly, for those to whom we are sent in this day."
A research report published in March 2021 by the Centre for the Study of Christianity and Culture, University of York and based on the survey results of hundreds of churches during the pandemic, shows that churches and their buildings have provided COVID-hit communities with crucial support in social care, well-being, place-making and heritage, as well as support for people suffering with grief and loss.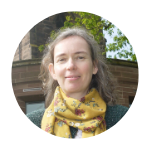 Emily Allen, Church Buildings Missioner in the Diocese of Chester and the report's author, says: "Although the road to recovery has taken a slight detour again this week with Boris Johnson's announcement that COVID restrictions are to continue for at least four more weeks, it remains timely to consider the benefit of places and spaces where many people may come together. Over the last year and more, we have re-discovered that our humanity lies in meaningful connections with others. We have seen an increased appreciation of spaces for gathered worship and social interaction, as well as spaces for prayer, reflection, or support as more people experience bereavement, loss, or poor mental wellbeing.
"I hope the case study report will be an encouragement to any parish wondering where to start, what to do, how to do it and pay for it, and the impact it could have in the community. It's wonderful the churches featured here have been so open and willing to share their experiences for the benefit of supporting and encouraging others. I hope the learning doesn't stop with reading the publication but parishes get in touch with one another to find out more."
Bishop Mark adds: "There's that great verse in the psalms: 'Unless the Lord builds the house, the labourers labour in vain.' My prayer for you, as you seek to follow Christ in this day and with those things with which you are entrusted, is that the Lord will build and rebuild his house, both in terms of people and in terms of the bricks and mortar that we are privileged to inhabit and to use around this diocese.
"Thank you for all that you are doing with your buildings and God bless you as you continue to use them to serve the mission and ministry of Christ."
Read the case study report.
Here are the 14 parishes featured in the case study report: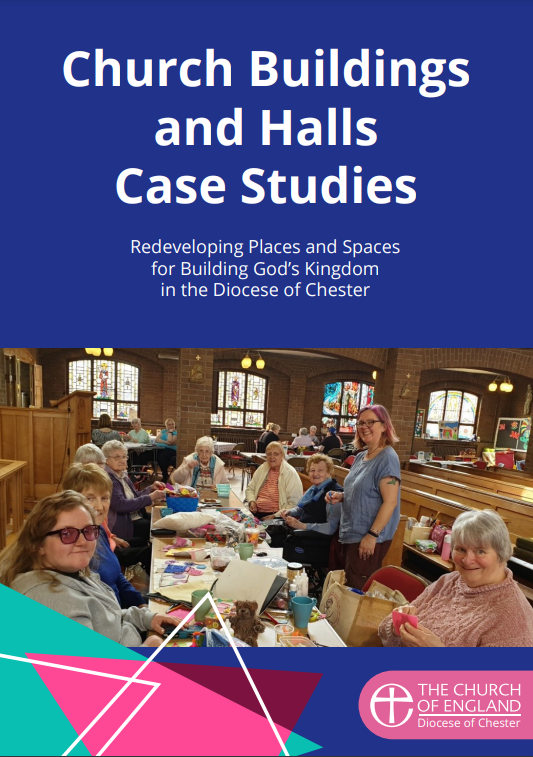 Alderley Edge, St Philip and St James' (p32)
Blacon, Holy Trinity (p17)
Bollington, St Oswald's (p2)
Chester, Handbridge, St Mary's Centre (p11)
Congleton, St Peter's (p35)
Congleton, Buglawton, St John's Community Centre (p8)
Heswall, St Peter's (p14)
High Lane, St Thomas' (p5)
Macclesfield, St Michael and All Angels (p20)
New Brighton, St James' (p38)
Poynton, St George's (p41)
Rosthere with Bollington, Holy Trinity (p24)
Stockton Heath, St Thomas' (p27)
Waverton, St Peter's (p30)
---
Recovery and rebuilding in the local church
A one-hour webinar from Church House exploring key themes, challenges and opportunities emerging from the pandemic, for those in church leadership. The session will be led by the Revd Charles Burgess, leadership specialist with CPAS and an Associate Vicar of a parish comprising two churches in Salisbury Diocese. Register here.