The Bishop of Chester, Mark Tanner, has said he is "very disappointed" by the House of Commons decision to impose new financial tests before restoring the legal commitment to spend 0.7 percent of Gross National Income on international aid.
He said vital work, in communities we "know and love" in our link dioceses around the world, risks being cancelled.
Bishop Mark said: "I am deeply saddened and very disappointed by this decision, which will directly impact the world's poorest people. In the Diocese of Chester we value our close partnerships with others around the world, for example in the Democratic Republic of Congo."
The Democratic Republic of Congo (DRC) is one of the top recipients of UK aid and home to two dioceses with which the Diocese of Chester shares a link of mutual friendship and prayer.
Bishop Mark added: "It is heartbreaking to think of the vital work that will be reduced or cancelled as millions of pounds of international aid are withheld from the communities we are privileged to know and love."
MPs voted by 333 to 298 in favour of the motion despite significant opposition including from the former International Development Secretary Andrew Mitchell.
The Bishop of Worcester, Dr John Inge, the Church of England's lead bishop for international development, said the test could be so stringent that it risked making the cut "permanent".
Bishop John said: "I am very disappointed that Parliament has not seen fit to honour this country's laudable promise, enshrined in law, to devote 0.7% of GNI to aid.
"As Andrew Mitchell commented this morning, it is not right that the world's poorest should be the only ones to suffer from a reduction in spending following the pandemic.
The DRC receives nearly £200m in UK foreign aid making it one of the top ten recipient countries.
In the past few weeks, we have received reports from the country describing recent violence, particularly in the Diocese of Boga, one of our link dioceses in the country.
In a letter to the Diocese of Chester in June, the Bishop of Boga, William Bahemuka, described what his communities have faced, including the burning of a local hospital, the brutal murder of innocent people, and the displacement of thousands.
Writing again on 28 June, Bishop William said that despite the difficulties, he had been able to travel to and reach some of the affected communities in his diocese, which he said might be an "opening to other organisations".
He said that once he had arrived, the Provincial Government provided them with funds to acquire medicine and to help repair some of the damaged rooms at the local hospital so that basic care could be offered once again to those that need it.
You can read further updates and contribute to the link on the Chester and Congo Link Facebook page.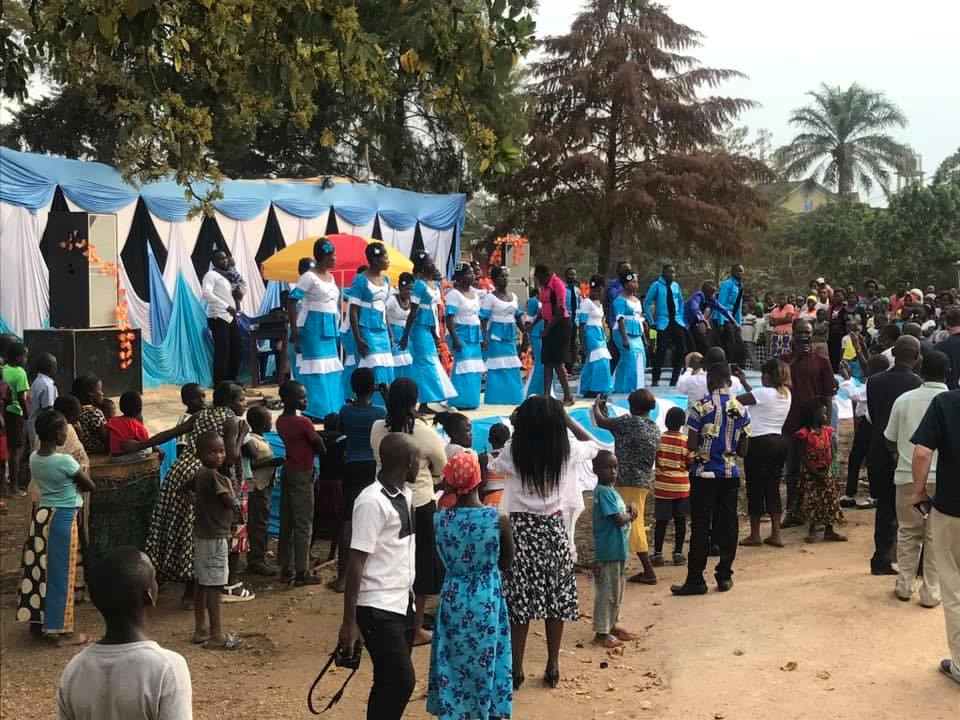 A photograph of one of the communities we are linked with.