On Tuesday 23 March, the Diocese of Chester will join together with other dioceses in the Church of England, Marie Curie, Hope UK, Care for the Family, Ataloss and many charities and organisations across the UK for a National Day of Reflection to commemorate the first anniversary of the nationwide coronavirus lockdown.
Organised by Marie Curie, the National Day of Reflection looks to reflect on our collective loss, support those who've been bereaved, and hope for a brighter future.
The Church of England has published 12 resources and ideas to help churches take part on the day.
How can churches get involved?
Include it in your notices and prayers on Sunday 21st. See further down the page for Intercessions that use the key words – reflect, support hope.
Put up posters in your community raising awareness.
Toll the church bell just after noon to mark the end of the minute's silence.
Email or print off and send the prayer postcard to anyone and everyone to use at home on that day.
Encourage people to phone or send a card to anyone who may feel bereaved: Church of England research shows that 6 out of 10 adults have lost someone in the last year where they would have attended the funeral. 4 out of 10 say they have lost someone close to them.
Involve the local school and encourage them to use the simple prayer at noon or to colour daffodil cards and deliver them to a local care home. Find out more on the Marie Curie website.
Invite people to plant a seed, a bulb, a bush as a sign of hope.
Invite people to tie yellow ribbons to a prayer tree or railings as a sign of their prayer and support for all who are bereaved.
Contact your local media to see if you can go and talk about grief and loss: Our research shows that two-thirds of people definitely expect the church to be there for those who want to talk.
Light a special candle in the church and say the prayer – record it on your phone or tablet and share the film on social media.
Use the 8.00pm 'share the light' moment to light candles and lanterns in windows
Open your church for private prayer on that day, if you are able.
For more information, including prayers and liturgical resources, visit the Church of England website here.
Bishop Mark: "Look forward with hope"
Speaking ahead of the planned National Day of Reflection, Bishop Mark Tanner has described the last 12 month as "unexpected, harrowing and lonely for so many" and says the day is a moment the nation can "pause, mourn, give thanks, reach out to each other and God."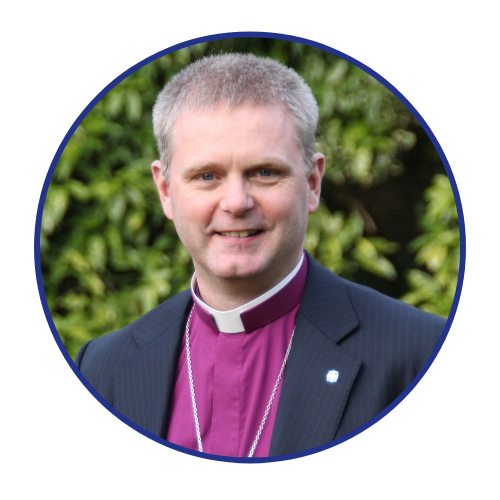 Bishop Mark says: "The last 12 months have been unexpected, harrowing and lonely for so many, although they have also brought unexpected treasures. Our determination to stay in touch, to reach out and care, has highlighted something profound about our priorities and even our nature as human beings. Our deep questions and restless desire for God has exposed something fundamental about our nature as spiritual as well as physical beings. This day of reflection is one on which we can pause, mourn, give thanks, reach out to each other and God… it is an opportunity to note how far we have come and look forward with hope."
Watch below a video from Marie Curie promoting the National Day of Reflection.