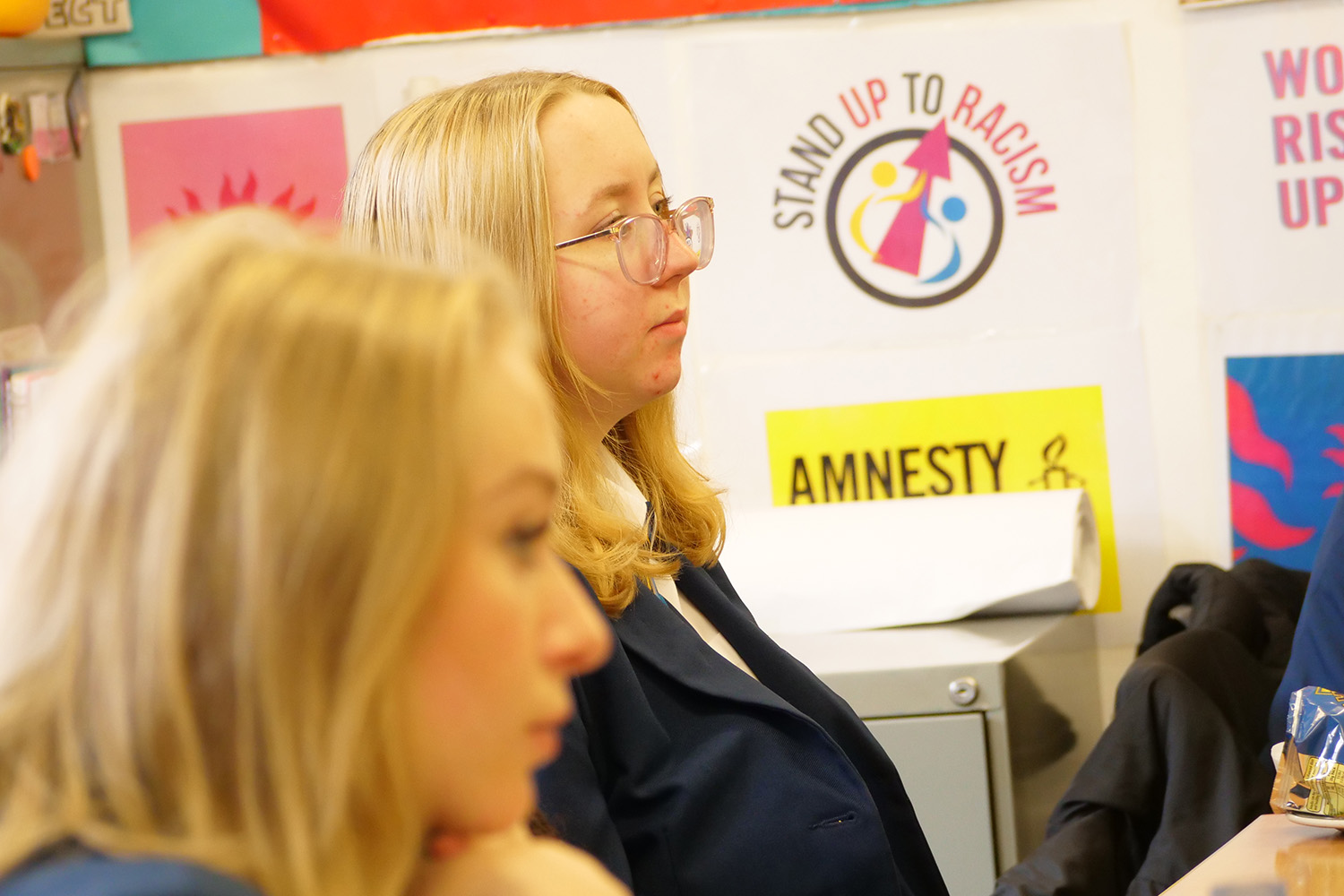 Bishop Julie has met with students from Sandbach High School who are campaigning to prevent the sexualisation of school uniforms by the porn industry and well-known retailers, who market such uniforms to an adult market in a way that degrades and undermines children.
Julie first became aware of the student's campaign through social media, when she saw that they had launched a petition calling on the government to ban school uniforms in sex shops and pornographic videos. The petition has so far garnered over 15,000 signatures, which, having surpassed the 10,000 threshold meant that the government was legally obliged to make a formal response. The students were very disappointed with the reply they received, which stated that the responsibility for selling the clothing is with the retailers themselves. Not content, with this, the students are continuing with their campaign, in the hope that if they reach the 100,000 signature threshold, then the petition will be considered for debate in Parliament.
In her meeting with the students, and their teacher, Sarah Maile, a number of the girls gave the bishop first-hand accounts of how they had been subject to various forms of catcalling and lewd comments that were directly related to them wearing a school uniform. Sarah supported this sentiment by saying: "Our older students mentioned that once they'd moved into the sixth form, when they weren't wearing their school uniforms anymore, they actually found that they were experiencing sexual harassment less."
Following the meeting with the students, Julie spoke with Sarah about the issues surrounding the sexualistion of school uniforms, in particular in relation to girls, saying: "The irony is of course that school is meant to be a safe place and children should be safe to travel to and from school."
Sarah feels that although it's unlikely that they will reach their goal of 100,000, they fully intend to re-approach the government and also meet with retailers "such as Amazon and EBay" in the hope of raising their concerns with them.
The petition organised by students at Sandbach High School can be viewed and signed here: Ban school uniforms in sex shops and pornography