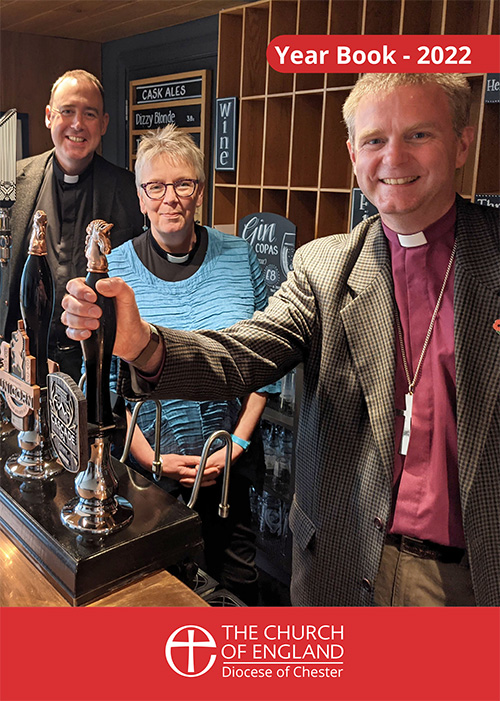 The diocesan Yearbook, the printed directory of contacts within the diocese, is to be discontinued.
The 2022 edition, featuring the three bishops on its cover, will be the last. In its place will be a new online Contact Management System which is due to begin "rolling out" to parishes in the New Year.
The Contact Management System, or CMS for short, is an online service provided by the national Church of England, which has already been adopted by the vast majority of dioceses across England. Similar to the Yearbook, it will include the details of those people who have roles in parishes and at Church House.
Director of Communications, Jim Butterworth, says: "Previously, the printed Yearbook was virtually out of date before it was sent to parishes. The benefit of an online system is that it can be more easily updated with any changes as and when they happen."
The CMS has a built-in search function that enables users to quickly find the people they are looking for. It can also be accessed via a mobile phone making it even more compact and easy to carry.
The CMS has a number of factors in its favour:
It will reflect more accurate and up-to-date information.
There are no printing costs.
It's easy to make the information available to those who need it.
Ruth Laemmel, the PA to the Diocesan Secretary, has been tasked with managing the CMS project and "rolling it out" to parishes. She says: "Just as the Yearbook was sent to designated people in each parish, only certain people in each parish will have access to the CMS. Each parish will be contacted by Church House in the New Year outlining how the CMS will be made available."
Key information regarding the rollout to parishes will be sent to parish adminstrators in January 2023 with access granted to verified individuals in the Spring.