Plans are underway for the 7th annual Thy Kingdom Come – a global ecumenical prayer for evangelisation, initiated by the Archbishops of Canterbury and York – occurring from Ascension to Pentecost.
This year, the campaign will host an online launch event on 28 February where resources and plans for churches, families and individuals will be unveiled.
The resources include new ways worshipping communities can participate over the 11 days of the campaign starting on 26 May to 5 June.
For adults, the main resources this year are the Prayer Journal and Novena which are both written by Archbishop Justin Welby. 150,000 free copies will be given away as part of this year's campaign.
TKC will also be teaming up with 24-7 Prayer providing daily audio reflections for their Lectio 365 app.
For children and families, there will be a brand-new series of Cheeky Pandas animations based on the Fruit of the Spirit (including a platinum Jubilee-related episode) packed with fun, music, and biblical truths. Each episode will have an accompanying activity pack and assembly plan, which can be used at church, at home, or school.
For youth, there will be a brand-new video series produced by a leading Christian Youth Ministry.
Speaking of this year's plans, the Archbishop of Canterbury, Justin Welby, said: "Thy Kingdom Come happens every year because we constantly rely on a fresh empowering of the Holy Spirit. The urgency, vitality and necessity of Christians across the world joining together praying, 'Come, Holy Spirit' is essential. This is not primarily for our own renewal – but that we may live the calling of Christ to be His witnesses. I commend the resources the TKC team have produced for this year and pray they would enable our prayers, which we pray in the certainty that the Father always gives the Spirit to those who ask."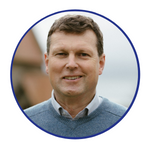 Director of the Outreach Team based at Church House, Revd Peter Froggatt says: "Thy Kingdom Come continues to encourage and challenge us to keep on praying for God's work in the world. In particular to pray for people we know to come to know the forgiveness and love of God through faith in Jesus Christ. A new set of resources has been produced, for churches, families and individuals, to help us to pray between Ascension and Pentecost. They may be particularly welcome this year, as they help us to depend on God after two demanding and restricted years. Check them out at the online launch on 28 February or visit the Thy Kingdom Come website.
The launch webinar will take place on 28 February at 12.30pm. Click here to join on Zoom.