The Bishop of Chester, the Rt Revd Dr Peter Forster, led a service of thanksgiving and celebration at St Philip's Church, Kelsall, to mark the 150th anniversary of the church's consecration.
The service was attended by approximately 140 people, including members of St Philip's congregation and Kelsall Methodist Church, and representatives of a range of community groups and organisations. Commenting on the occasion, the Revd Peter Mackriell, Vicar of Kelsall said: "I am delighted that we have been able to mark this significant milestone in the life of St Philip's, to give thanks for the church's role in the village and to look forward with Bishop Peter to many more decades of worship and service to the community."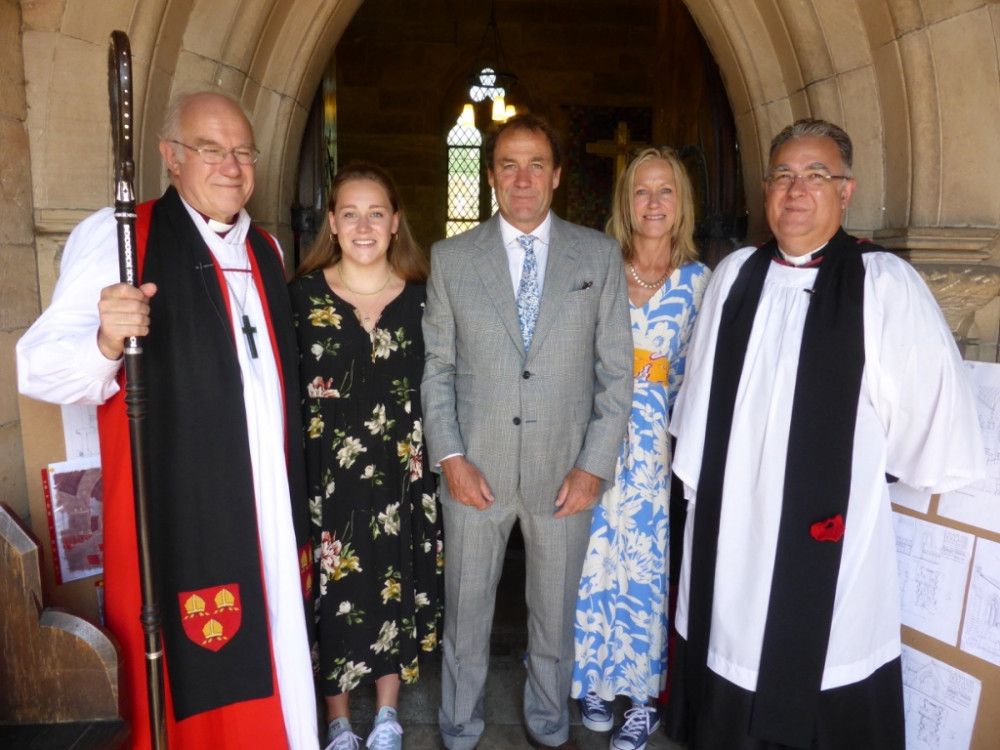 The congregation was greeted by a display of poppies, planted in the churchyard and cascading over the church porch. Over 3000 poppies have been knitted, crocheted and created from drinks cans by members of the church, local community, brownies, cubs and Kelsall School. The display marks the centenary of the end of the First World War.
Gifted to the village by Colonel Tomkinson of Willington, St Philip's is a fine example of Victorian sandstone architecture in the Gothic style, which is open to visitors daily throughout the year. Its fine stained-glass West Window was installed to mark the building's centenary. The East Window was donated by the family of Colonel Tomkinson, in memory of the church's benefactor and his wife.
During the service, it was announced that the Church Council will be launching a major fundraising campaign in the autumn of 2018, to create a modern space within the Victorian building, which will be suitable for traditional and modern worship and also provide flexibility for broader community use.
The Revd Peter Mackriell added: "It is imperative that St Philip's continues to meet the needs of this growing and vibrant community. While preserving much of the building's traditional interior, we would like to replace the pews with more versatile, comfortable chairs, enhance the accessibility of the church and provide facilities which make it more suitable for a wide range of uses. In particular, we want to make the space appropriate for young people's activities, ensuring that St Philip's remains a relevant part of village life into the next century. I know that the people of Kelsall and our friends will provide the help and support we need, financially and spiritually, to make this vision a reality."