RE Resources
Seeing the Story: Twelve stories for use at KS2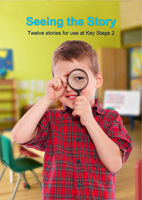 This book written by Jane Brooke provides twelve stories with an introduction, and one possible classroom suggestion to assist teachers in delivering good RE lessons. The book is priced at £9.99, but members of the Chester Family of Schools pay £7.99.
Season to Season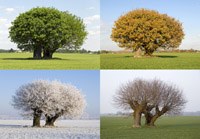 This book produced by Jane Brooke, Sue Glover and Nicola Preston will assist teachers in primary schools in teaching about the church's year. Each season/festival is considered from four aspects: the events (or what happened), the customs associated with the season/festival, the beliefs and the experiences. There are 'thinking points' for each season/festival and suggestions for classroom activities for Reception/KS1 and KS2. The festivals covered are: Harvest, Advent, All Saints' Day, Christmas, Lent, Palm Sunday, Maundy Thursday, Good Friday, Easter, Ascension, Pentecost and Trinity.
The book costs £9.95 but is available to schools which are subscribers to Chester Diocesan Family of Schools for £5.00.
All publications can be purchased by contacting Linda Boys.