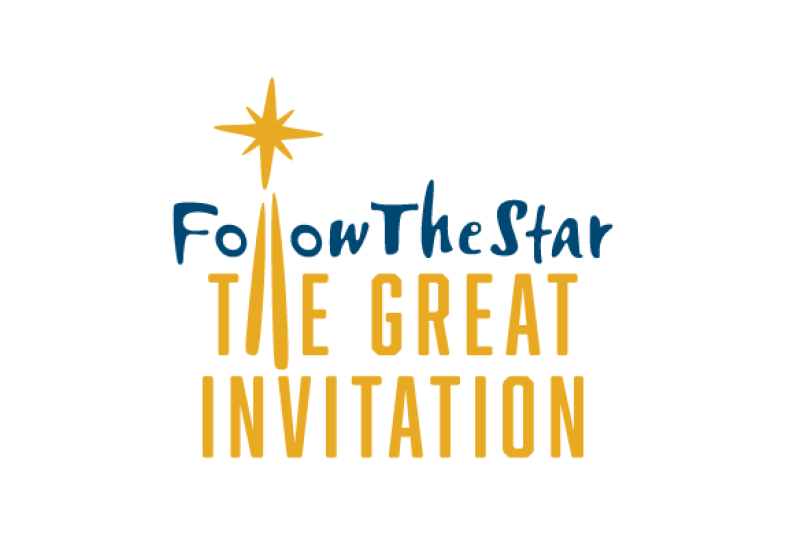 For those who are part of a parish organising team, you'll know all too well that the preparations for carol services, dinners and services during the festive season are already on the PCC radar.
The central Church of England has some great resources to help you make your Christmas a little brighter and easier. The campaign theme for 2022 is Follow the Star - The Great Invitation.
Some will already be familiar with this campaign from 2019. It was such a great success that the national team has decided to build on this for 2022.
The key elements of the campaign
Reflections

12 reflections from a range of authors who will share personal stories exploring themes of invitation. Starting on Christmas Eve and continuing daily (Monday to Saturday) until the Epiphany (6 January)
They will be available freely via:
Email
Audio
App with accompanying resources for children and families
The Church House Publishing booklet, along with other shareable print resources.
Printed materials

A reflections booklet and a range of other printed materials will be available this year via the Church House Publishing website.
Christmas in a Box

Model services that you can take and make your own. There will be a traditional carol service, a less traditional all age service, and a scratch Nativity service – and that's just for starters. Each service will include songs, readings, orders of service and invitations that you can customise and print.
There's more detailed information about the 'Follow the Star' Christmas campaign and associated free resources on the Church of England Website.
The video below explains the resources that will be available to support your church this Advent and Christmas.