The Venerable Julie Conalty, currently Archdeacon of Tonbridge, will be the next Bishop of Birkenhead, and the Revd Canon Sam Corley, currently Rector of Leeds Minster, will be the next Bishop of Stockport, Downing Street has announced.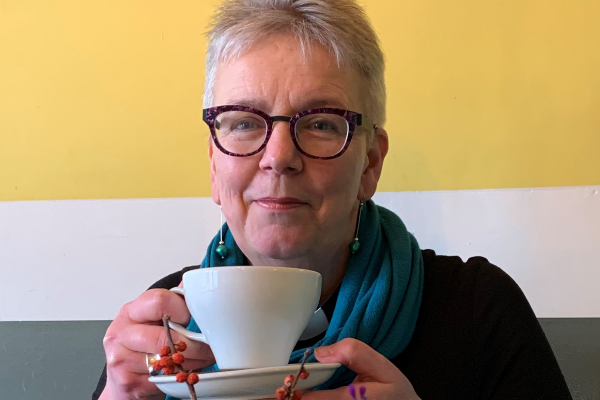 Bishop-designate Julie says of her appointment: "Being nominated to be the next Bishop of Birkenhead is a huge privilege. I am both honoured and daunted to have been appointed. I have a strong sense of calling to this role and to serve the people of Chester Diocese but that doesn't stop me feeling unworthy and slightly terrified.
"I am assured that I will receive a warm welcome and I really look forward to getting to know my new colleagues and community. Please pray for me as I prepare, just as I will pray for you."
Bishop-designate Sam Corley says of his appointment: "It is humbling and so very exciting to have been nominated as the next Bishop of Stockport.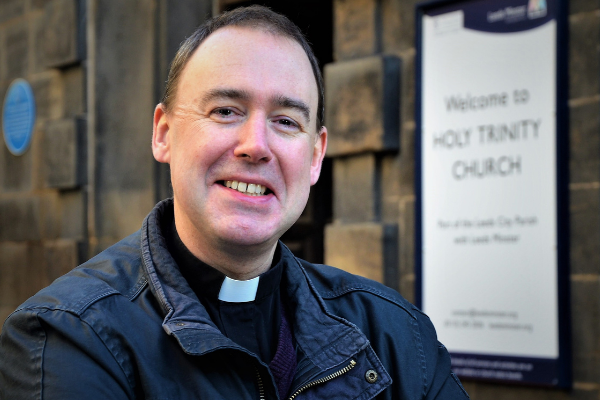 "Any act of discernment is as demanding as it is energising, but I have had a strong sense of God's leading throughout the appointment process and I am eager to begin getting to know people across the diocese and to learning about the different communities we serve. And what a gift to be able to join a new episcopal team at such a key time in the life of the diocese. I am so excited about working together with Bishop Mark and Julie as we strive to enable the discipleship and ministry of the whole people of God to flourish and as we support churches, schools and chaplaincies across the diocese in proclaiming the Good News of Jesus Christ.
"I know I have much to learn. But I come ready to listen and look forward so much to meeting you all and to all that is to come."
The appointment of the two suffragan bishop posts completes the new episcopal team for the Diocese of Chester after Bishop Mark Tanner's appointment as the diocesan Bishop of Chester in May 2020.
Bishop Mark says: "I am delighted to welcome Julie and Sam to the Diocese of Chester and thank God for calling them to the roles and for all those people involved in the discernment process.
"Julie comes with significant experience as an Archdeacon and ordained minister but also brings with her many years of professional expertise in safeguarding. Her passion for justice and truth, and her joyful faith will be an asset and a blessing to us.
"Having led Leeds Minister since 2015, Sam has many gifts in building relationships and serving varied communities. His passion for sharing the good news of Christ with young people and enabling the Church to grow and serve will be a gift to us, as will his experience helping folk discern God's call in their lives.
"On a personal note, I am very much looking forward to working alongside Julie and Sam. There is much to be thankful for in the Diocese of Chester and am excited to see all that God has in store for us as we serve this diocese, but more importantly what it is God has in store for all of us as we seek God's will in our everyday lives."
The bishops-designate will spend time meeting people across the diocese, including pupils and staff at Sir Thomas Boteler Church of England High School in Latchford, Warrington. They will then travel to Tranmere Rovers Football Club to hear about the club's community work supporting people in danger of isolation and join the new Mayor of Wirral for a visit to Birkenhead citizen supermarket before the bishops travel on to a Cheshire car dealership owned and run by a local Christian businessman. The two bishops-designate will finish the day with Evensong at Chester Cathedral led by the Dean of Chester.
On Friday 28 May, the two bishops-designate will travel to the eastern side of the diocese and spend time at a thriving rural church, meet local farmers in Knutsford and join the new Mayor of Stockport to visit a family-run brewery in Stockport before rounding off the day with prayers at St George's Church, Stockport.
Bishop-designate Julie succeeds Bishop Keith Sinclair who retired in March, and Bishop-designate Sam succeeds Bishop Libby Lane who left the diocese in 2019.
The Archbishop of York, Stephen Cottrell, extended his good wishes, saying: "Julie and Sam will bring great wisdom, experience, pastoral sensitivity and missional intent to the Diocese of Chester. I welcome their appointment and look forward to ordaining them as bishops in the Church of God. Bishop Mark and the whole Diocese of Chester are in my prayers, as are Julie and Sam and their families.
"The Church in Cheshire, the Wirral and parts of Stockport, Trafford and Tameside face many challenges. I rejoice that God has raised up two faithful servants of the gospel to share in the leadership and oversight of the Church as together we seek to make Christ known and build his kingdom in the world."
---
Follow the new episcopal team on Twitter
Bishop of Chester on Twitter: @Northern_Bishop
Bishop-designate of Birkenhead on Twitter: @ArchdeaconJulie
Bishop-designate of Stockport on Twitter: @SamCorley10
We will also be sharing and posting frequently throughout the day on our Facebook page: https://www.facebook.com/DioceseofChester