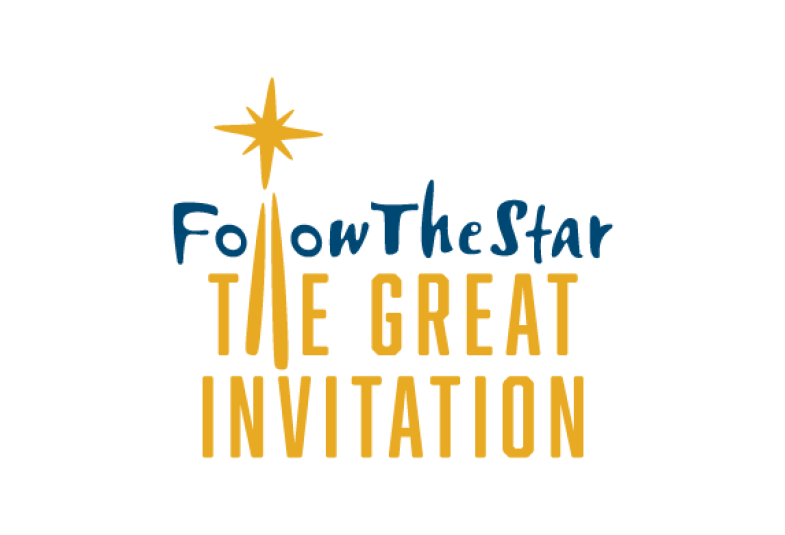 The Church of England has been making more resources available for this year's Christmas campaign, titled, Follow the Star.
The downloadable resources, which include videos, graphics, and music are free to use in church buildings, websites, and social media.
Find out more and download the resources from the Church of England Website
What are the key elements of the campaign?
Reflections
Starting on Christmas Eve and continuing daily (Monday to Saturday) until the Epiphany (6 January), these reflections will feature a different contributor who will each share something that speaks of a Christmas invitation for them, bringing the theme to life through a mixture of personal stories, Bible reading, reflection, and challenge.
The Great Invitation short liturgy: commissioning people to invite others to church
The liturgy, which is specially prepared for this year's 'Follow The Star: The Great Invitation' theme for use in the Church of England, is designed to include the giving out of invitations to or details of special services during Advent and Christmas to which we may invite those close to us.
Printed materials
A Reflections booklet (available individually, in packs of 10 and 50, and also in Large Print)
A Prayer Bookmark, which includes a QR code to help individuals access more digital resources
A Family Prayer Card, which offers a prayer in a star shape with space to decorate, cut out and display it at home or in church.
An Invitation Card, for churches to give to congregation members to send or give out to friends, family and neighbours, inviting them to festive church services and events.
Christmas in a Box
Outlines and resources for Carol Services in the Christmas season (from Common Worship: Times and Seasons) are available now. There are three suggested sets of lessons as well as three possible bidding prayers, including one based on the form created by Eric Milner-White used at King's College, Cambridge.
An outline and resources for a Crib Service (from Common Worship: Times and Seasons) is also available.
An example order of service for a Crib Service with Nativity Tableau (with children helping to create a life-size nativity scene as the service progresses) from St Leonard's Streatham is available to edit and adapt to your local needs.
Christmas prayers
A variety of Christmas prayers (including forms of intercession, blessings and thanksgivings) from Times and Seasons are available to download to use as needed.
National online services for Advent and Christmas
Weekly online services will be broadcast on the Church of England's YouTube channel and Facebook page.
Find out more and download the resources from the Church of England Website