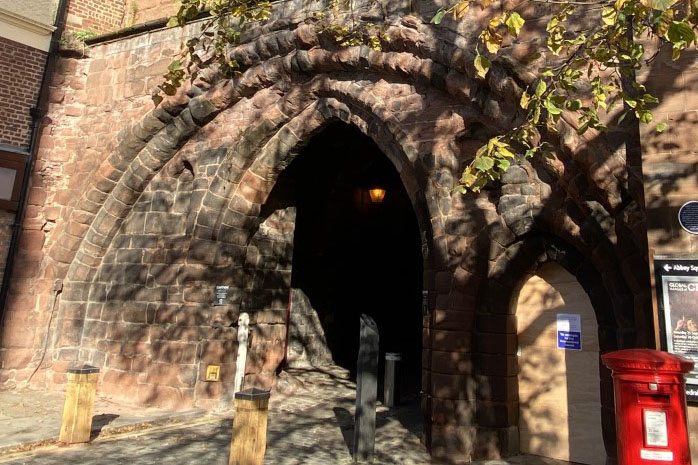 Chester Cathedral is to benefit from a £198,599 grant, towards restoring Chester Cathedral's historic, Grade 1 listed Abbey Gateway. It will undergo much-needed conservation and maintenance and be visible evidence of the Cathedral's continued commitment to its heritage.
142 historic sites across England including Chester Cathedral are to receive grants worth £35 million through the government's Culture Recovery Fund. Funding will help bring heritage sites back to life by paying for vital repairs and major building programmes.
Abbey Gateway – the grand entrance to Abbey Square and part of the historic Abbey site – will be undergoing an intense programme of long-overdue conservation and maintenance, including addressing areas of deterioration, preventing the effects of weather on the exposed masonry, and repairing decayed aspects of fabric. The project will also include training opportunities for the Cathedral's Works Department as they work with contractors to revitalise the building.
The Very Revd Dr Tim Stratford, Dean of Chester Cathedral, said:
"Abbey Gateway is an important part of both the Chester Cathedral site and the visible heritage of the City of Chester. Its imposing structure provides not only the main vehicular and pedestrian access to the Cathedral estate but is also an on-street reminder of the Cathedral's pre-Reformation Abbey status. Indeed, its prominent position on-site – as well as the sheer scale of the project – has meant a large conservation project has not been possible in recent years. We are therefore immensely pleased to receive this funding from the government's Culture Recovery Fund to enable this project to address the needs of the building and invest in our heritage."