Hundreds of well-wishers journeyed to Chester Cathedral from across the Diocese of Chester on Saturday 20 July to mark Bishop Peter Forster's long ministry as the Bishop of Chester.
Joining Bishop Peter and his wife at the emotional and joyful farewell service were their four children and their families.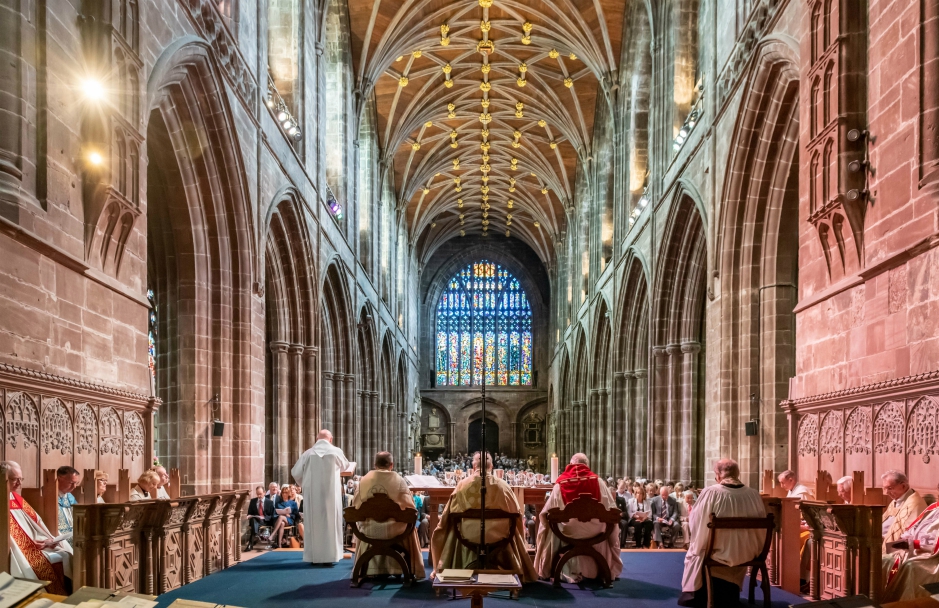 Representatives from parishes right across the Diocese attended to give thanks for Bishop Peter who is due to formally retire on 30 September.
In his sermon, Bishop Peter quoted from the Book of Job, and referenced the parable of the labourers in the vineyard.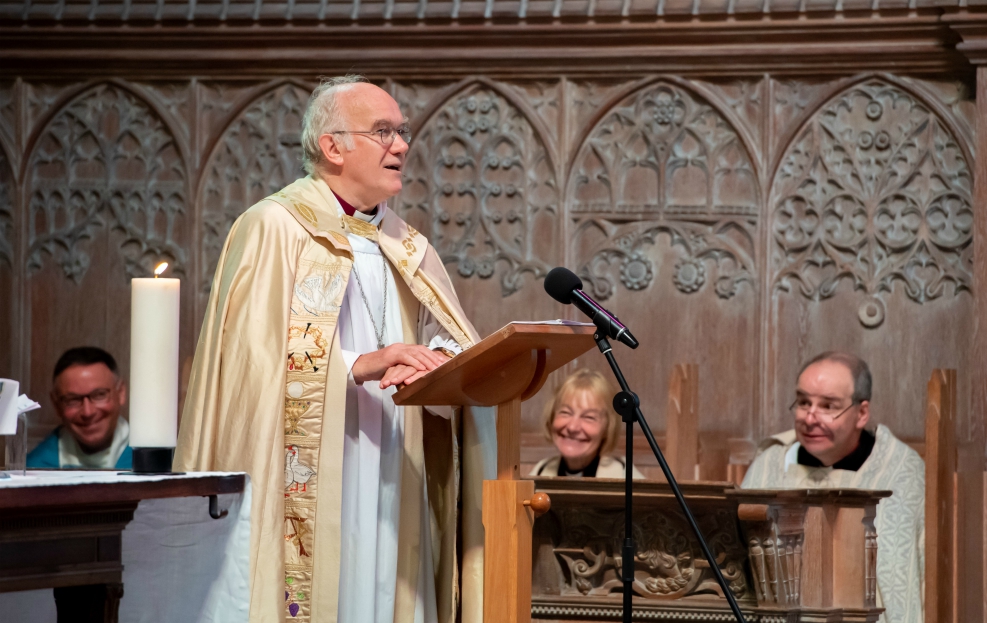 Bishop Peter said: "Jesus invites us to journey with Job when times seem tough, and also to accept the invitation to labour in his vineyard, and be rewarded just like everyone else, however and whenever that invitation from Jesus comes to us. He is the vine; we are the branches. Jesus invites us to recognise that our lives are lived with him in God. That we only live because Christ lives in us.
"I hope that I have been able at least to attempt to conduct my ministry as Bishop in these terms".
Read Bishop Peter's sermon in full here.
See photographs from the service on Facebook.