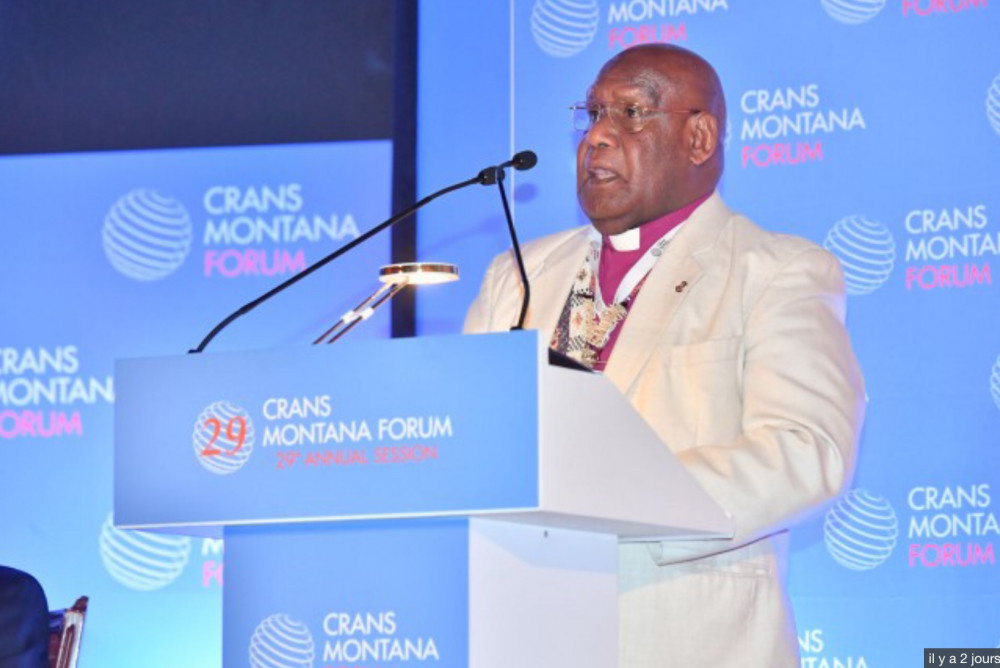 The Rt Revd William Alaha Pwaisiho, Honorary Assistant Bishop of Chester, and Rector of Gawsworth and North Rode, has called for greater action to tackle climate change at the 29th annual session of the Crans Montana Forum.
Heads of State and Government, ministers, members of parliaments, international organisations and major businesses from more than 100 countries gathered in Brussels, to discuss topics as far ranging as fake news, global warming, globalisation, and maritime and port industry in Africa.
Bishop William, who is a Melanesian national, spoke about climate change and its impact on the environment. The Melanesian islands in the South Pacific have been badly affected by rising sea levels.
Addressing delegates Bishop William said: "Our planet earth is scarred and abused, our air and atmosphere is polluted with poisons and every human being is responsible, sooner or later we will be sorry. Well, it is now more evident where I come from in the South Pacific that small island nations are now suffering as the result of climate change and global warming. It is true today that entire communities have lost their livelihood since the rise of the sea level. Lands to plant food and wells to drink from are no longer useful, the ecology is now suffering."
Last month the Diocese of Chester marked thirty years of its link with the Anglican Church of Melanesia. The link is thriving in both directions, with several new schools partnerships in prospect, and a mission visit from the Mothers' Union in Melanesia planned for the autumn.