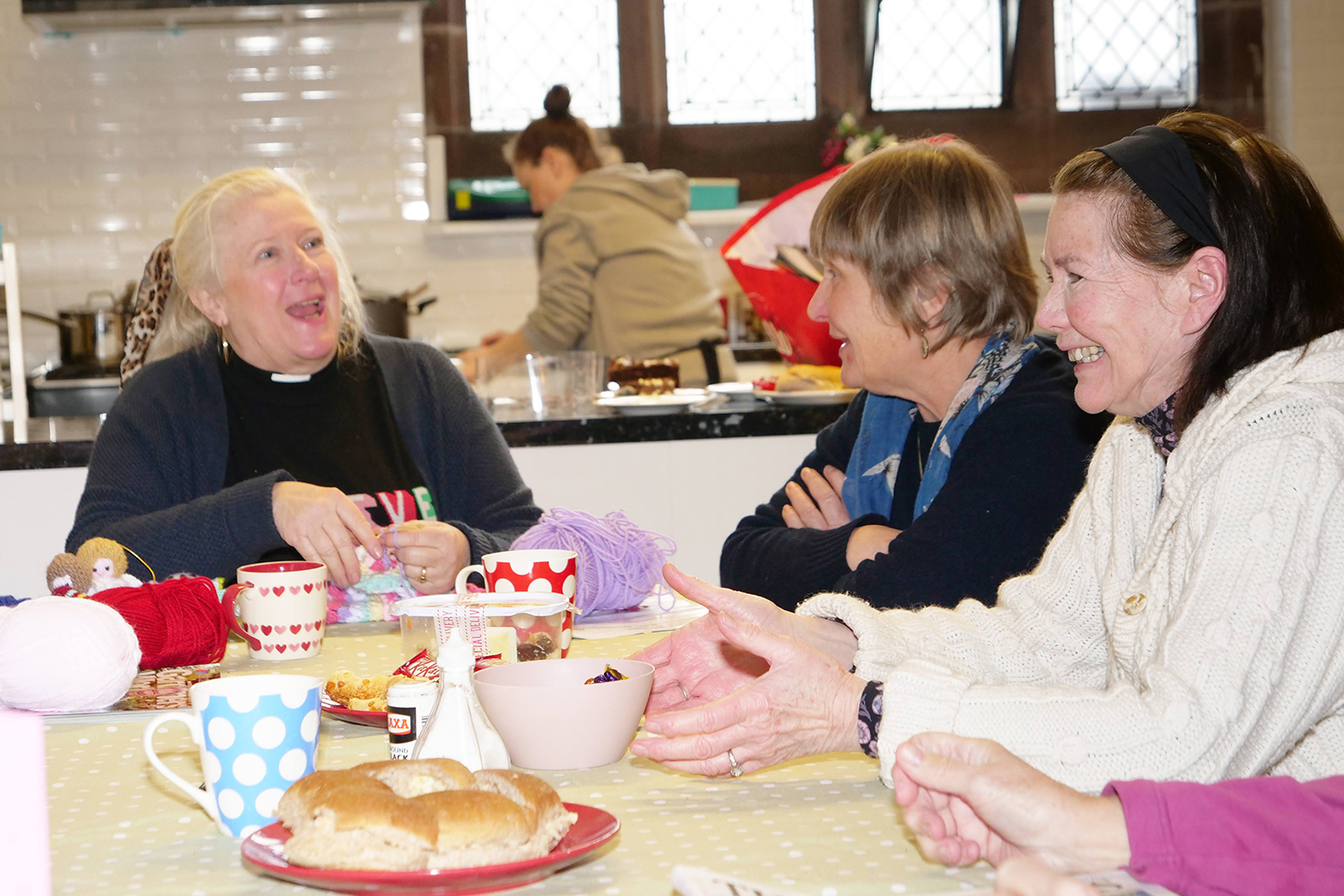 You could be mistaken for thinking that the 'Crafty Café' at St Mary's, Liscard is so-called because of some sneaky way of skimping on their ingredients, but you couldn't be further from the truth. Crafty Café is a weekly event that unites people together through their shared interest in crafts, such as knitting, crocheting, sewing, painting, etc.
It started in October 2022 when the Vicar, Revd Chris Turner, and others thought it would be a great idea to provide a space where people share their craft skills, all while having a great chat and some light refreshments.
For just £1 you get tea, coffee, biscuits, cake, and sometimes lunch, but more than that, you get a great welcoming atmosphere where people can be heard chatting and laughing well above the clicking of knitting needles.
Crafty Café was able to get off the ground, in part, due to a 3-month starter grant from 'Involve Northwest' who recognised that the idea was a valuable addition to the community.
Chris says of the project: "It's been great to see how people have shared and developed their creative skills. I've also seen how people have developed friendships and how Crafty Café provides a bridge for people into our church, an introduction if you like. A number of people who come to our regular Sunday services first came to us through Crafty Café, which is really encouraging."
Crafty Café runs every Wednesday from 1-3pm. They also have a Warm Hub on the same day which runs from 10:30am – 12pm.
Crafty Cafe
St Mary Liscard
Manor Lane / Withens Lane
Liscard
CH45 7NQ
To find out more about Crafty Café you can contact Revd Chris Turner revchristurner3@gmail.com