DOWNLOAD the Clergy Gathering Booklet here
WORKSHOPS
MARKET PLACE
LIVE STREAM
---
The Clergy Gathering 2022 will take place from 16 to 19 May 2022 at Swanwick, Derbyshire.
What can you expect?
The Chair of the diocesan planning team, the Revd Emma Handley has set out in summary what clergy can expect. She says: "Our aim is to enable our clergy colleagues opportunity to be resourced, refreshed, recharged and to reconnect through a combination of inspiring Bible teaching, worship and prayer ministry, along with planned social activities and just the chance to retreat.
"We are basing our teaching around Mark 1:14-18 and are journeying through this passage over the four days of being together, looking at the themes of 'Drawing near to God'; 'What are we being called from?'; 'Repentance – what do we need to leave behind?', and 'So go! – recasting the net'. This will allow us to take stock of where we are at, recentre and rethink what we are going back into and reaching out of."
Speakers and Seminars
Bishops Mark, Julie and Sam will be leading the morning Bible teaching sessions picking up on aspects of Mark 1:14-18.
Keynote speakers include the Revd Dr Sharon Prentis, Bishop Philip North and Dave Male who will each pick up on one of the themes of the conference, as well as deliver seminars, and the Archbishop of York, Stephen Cottrell, will be speaking to us on Tuesday evening.
The Revd Dr Sharon Prentis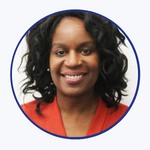 Ordained in 2010, Sharon has been primarily a theological educator specialising in contextual theologies and working in church mission. She has a keen interest in exploring the relationship between faith, community well-being, and promoting inclusion. This interest has led her into leadership roles such as National Deputy Director for Research and Development at The Salvation Army; Intercultural Mission Enabler and Dean of Black and Minority Ethnic Affairs for the Church of England, Birmingham; and in 2021, she was announced as the new Dean of Ministry at St Mellitus College. She says: "My heart is to see the Church embrace the whole people of God so that all can fully participate in what God is calling us to be at this time".
Sharon will be addressing the conference on Tuesday 17 May focussing on 'What are we being called from?' with regards to our current context.
Archbishop Stephen Cottrell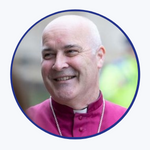 Archbishop Stephen will address the conference on Tuesday 17 May. Before becoming Archbishop, Stephen served the Church in various roles and geographical locations from parish priest in Chichester to Diocesan Missioner and Bishop's Chaplain for Evangelism in the Diocese of Wakefield. He has also served as Canon Pastor of Peterborough Cathedral and Bishop of Reading before becoming the 98th Archbishop of York in 2020. He says he has a desire "to see a much greater diversity of leadership within the Church and is described by Archbishop Justin Welby as "one of the most inspiring leaders in the church." Archbishop Justin says: "He preaches, he writes beautifully, he writes poetry, he thinks very deeply, he communicates superbly, he is not hierarchical, he's got a huge heart that is open to the needy and poor and vulnerable. He's a pastor."
Bishop Philip North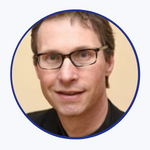 Bishop Philip was ordained in 1992 and spent his first 10 years of priesthood serving in the north of England in Sunderland and then Hartlepool, before moving south to become Priest Administrator of the Shrine of Our Lady of Walsingham and then Team Rector of Old St Pancras. In 2015 he returned to the north being installed as Bishop of Burnley.
Dave Male
Dave heads the Church of England's Evangelism & Discipleship Team whose overarching aim is to motivate our million regular worshippers to become confident, prayerful disciples. Dave spent ten years starting and leading the Net Church in Huddersfield which was one of the first fresh expressions of church in the UK. In his role as Tutor in Pioneer Mission Training at Ridley Hall and Westcott House from 2006 to 2015 he developed the first Pioneer track in the Church of England and also started the Centre for Pioneer Learning in Cambridge, an organisation he founded to equip, resource and send out lay and ordained pioneers from across the denominations.
Dave will end our gathering on Thursday 19 May sending us out focussing on the theme of 'So go! Recasting the net'.

Worship
Our regular worship will be led by members of our diocesan clergy and a range of styles will enable us all to engage and receive. We will also welcome back to the Clergy Gathering, Sam and Sara Hargreaves.
Building on feedback we received from the last conference, we will be offering the opportunity for prayer ministry after our afternoon and evening worship gatherings as well as meeting regularly for intercession throughout the week. We will also welcome members of the Chemin Neuf Community to lead us in prayer and worship and to offer chaplaincy throughout the week.
Socialising and Quizzing
On Monday evening we welcome comedian Paul Kerensa as well as musicians Sarah Beattie and Jon Darby who will help us relax into the next four days together, and we will end with our usual Pub Quiz on Wednesday night where our 19 deaneries will pit their wits against one another to be awarded the accolade of 'most clever deanery'.
We have a broad selection of seminars and workshops on Tuesday and Wednesday afternoons, as well as the chance to just retreat or to get out of the centre and take part in various planned activities. There will also be the usual chance to browse for resources in our Market Place which will run on Tuesday and Wednesday.
Childcare provision
Childcare provision will also be offered for very young children of clergy attending.
The Chair of the diocesan planning team, the Revd Emma Handley says: "It is recognised that for some clergy who have very young children, sourcing childcare in order to come to the Clergy Gathering is difficult. In the past clergy have been allowed to bring pre-school children and this has allowed them to access the seminars and Bible teaching and be part of the whole gathering. We are aware that some clergy may need to do so this time around and we would be happy to facilitate some kind of creche facility that runs alongside the morning teaching sessions so that the parents can access this more easily. Please could you let us know if this is something you would like to take up as what we can provide will be determined by need."
Email clergygathering@chester.anglican.org to request childcare.