The Diocese of Chester's Clergy Gathering will take place between 16 and 19 of May 2022 at Hayes Conference Centre, Swanwick, Derbyshire.
Hundreds of clergy are expected to attend what is promised to be an "opportunity to be resourced, refreshed, and recharged".
The diocesan planning team has been meeting to coordinate the four-day conference and further details, including key note speakers, worship ministry, seminars, workshops, and social acitvities, will be announced in the coming weeks.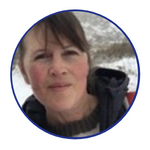 Chair of the diocesan planning team, the Revd Emma Handley, says: "Our aim is to enable our clergy colleagues opportunity to be resourced, refreshed, recharged and to reconnect through a combination of inspiring bible teaching, worship and prayer ministry, along with planned social activities and just the chance to retreat.
Mark 1:14-18
"We are basing our teaching around Mark 1:14-18 and are journeying through this passage over the four days of being together, looking at the themes of 'Drawing near to God'; 'What are we being called from?'; 'Repentance – what do we need to leave behind?', and 'So go! – recasting the net'. This will allow us to take stock of where we are at, recentre and rethink what we are going back into and reaching out of."
Bishop Mark Tanner, and the Bishops of Stockport and Birkenhead, Sam Corley and Julie Conalty, will be attending and leading morning Bible teaching sessions on aspects of Mark 1:14-18.
Diocesan clergy will lead the regular worship and a range of styles will enable all to engage and receive.
Emma adds: "Building on the last conference, we will be offering the opportunity for prayer ministry after our afternoon and evening worship gatherings as well as meeting regularly for intercession throughout the week."
Booking is essential for the Clergy Gathering 2022 but has not yet opened. Further details will be announced on the diocesan website and E-Bulletin later this year.

Familiar faces from the Clergy Gathering in 2016