Around 300 people gathered at Chester Cathedral on Sunday the 23 September to give thanks and celebrate 20 years of the Foundations for Ministry (FfM) course.
Run annually by the Diocese of Chester, over 1100 people have completed the course.
Students past and present were at the service, along with current course director and Director of Ministry at the Diocese of Chester, the Revd Dr Christopher Burkett.
Speaking after the service, the Revd Christopher said: "We've celebrated 20 years of the FfM in which more than 1100 people have taken the course to find out what God is asking of them in their own particular circumstances. It's a foundation for ministry in the widest possible sense; the ministry of Christ's people in every place and every circumstance."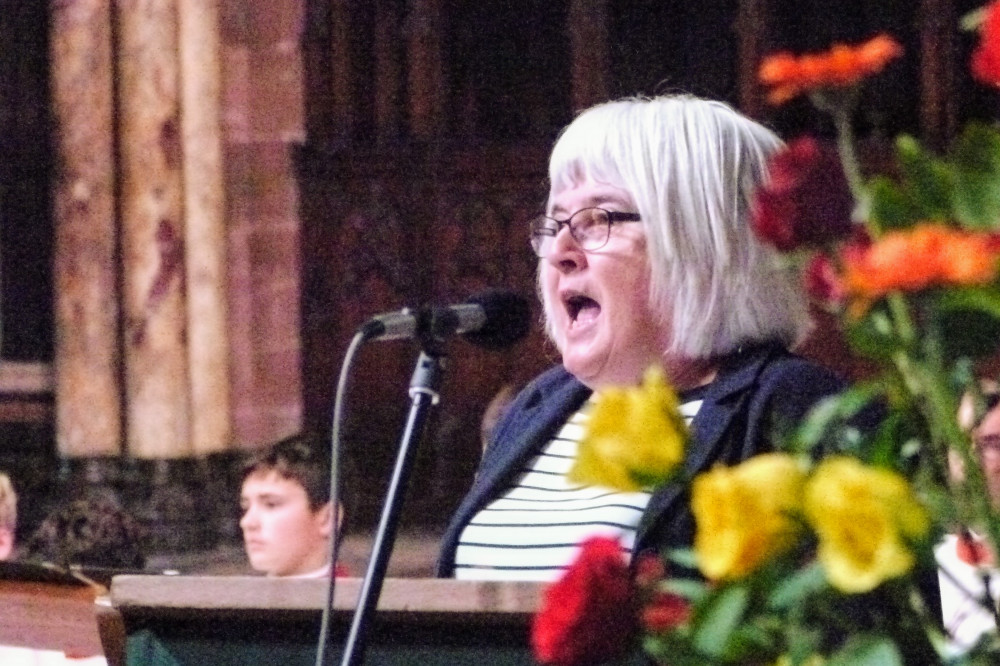 Barbara Williams speaking at the service to celebrate 20 years of FfM.
Barbara Williams has been a cleaner at a church in Wallasey for 40 years, she completed the course and is now training to be a Reader. She says: "I could see that in our church things needed changing, but if you are the cleaner you are powerless: nobody listens to you; you don't have a voice. I did the first year and absolutely loved it, I found all sorts of friends, guidance and people helping me. I found it difficult writing the essays… but I kept going and I've got through the course and now I'm on the Reader's course and people listen to me now. I've got a voice, I know what to say, and being on the course has given me the authority to say it."
The course is designed for people who want to serve God in the church and in the world. People study FfM to support many kinds of Christian ministry. People have gone to serve God in their workplace, family and community; others have gone on to roles within the church including children's work, youth work and PCC members; and for some, it has been a step towards licensed lay ministry or ordained ministry.
Click here to find out more and to register an interest in joining the next cohort of FfM students.
See what people were saying following the celebration at Chester Cathedral on the 23 September.