Journey into Light Exhibition
Date: 9th October 2018
Time: 9:00 - 17:00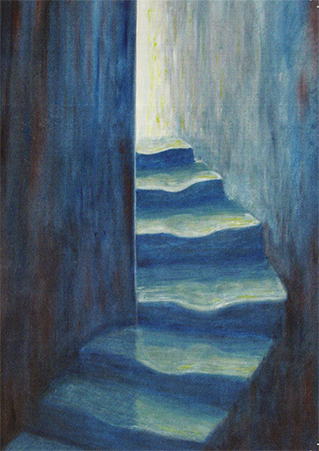 Journey Into Light is an exhibition of art work created by prisoners from HMP Styal and HMP Thorn Cross, Cheshire. The aim of the exhibition is to demonstrate the lived experience of prisoners and the stories behind their convictions and sentences. The hope is that by seeing the creativity of prisoners and hearing their stories people will be able to better understand some of the choices, mistakes and circumstances that they have faced in their lives.
The exhibition will be in Chester Cathedral from the 9th until the 12th October. Please do call in and see us.
Debbie Dalby, Director of Social Responsibility at the Diocese of Chester says:"We want people to view the exhibition and leave with a greater sense of empathy and awareness of prisoner experience. There is life beyond prison and we want to celebrate renewal and restoration and the hope of a brighter, more optimistic future.
"Calling churches, schools and community groupsWould you like to host the exhibition in your local community? Prisoners are often viewed as "the other" yet they live in our midst, are a part of our communities, and contribute to our societies. The Journey Into Light exhibition would be perfect for a village hall, church, public square or school and could provide a focal point and an opportunity to bring people together. If you would like to host the exhibition, please mail hannah.jones@chester.anglican.org or call 01928 718834 Ext 271
Luke 4:8 "He has sent me to proclaim freedom for the prisoners and recovery of sight for the blind, to set the oppressed free."